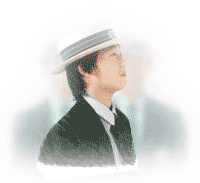 In the world of the 21st Century, business is a global activity. Most businesses in Korea and other countries need staff who have a global perspective, who understand other cultures and who are used to dealing with people from other cultures.

In particular, English is the main international language and businesses operating internationally need staff with strong English language skills and able to conduct business with speakers of English from around the world. No one form of English is enough but people working in international business must be able to interact successfully with speakers of any of the varieties of English.

The Global Leaders English Program is designed to educate secondary school students who will have these abilities. In particular, they will have had a good general education, they will have good qualifications in their chosen field from international universities, they will be highly competent in English and able to interact successfully with people from a variety of different English-speakingbackgrounds, and they will have a good understanding of other cultures, especially English-based cultures. In other words, the Global Leaders English Program is designed to produce exactly the sort of leaders needed for local business as well as for international business in any country.

Under the Global Leaders English Program, students commence international studies in secondary school where they also start to develop high levels of English proficiency. As part of their English language training, they will be taught English on/off-line by native English language speaking teachers under the EMC program described elsewhere in this brochure. On graduation from secondary school and subject to their English proficiency, the students can go to an Australian university or Amity University in India to further develop their English, to learn about that large and important country, and to start university studies in their chosen field. In Australia, they will be able to develop very high levels of skills in English and extend their understanding of English-based culture and the distinctive culture of Australia. They will also have the opportunity to obtain a degree or diploma in their chosen field from a high quality Australian educational institution.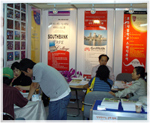 While studying in India and Australia, students are given support by staff employed by IUC Pty Ltd or its partners.
Some students may choose to go direct from their home country to Australia or to include another country in their international program.
Obviously, at each stage, students will need to meet the academic and English language entry requirements of the university or other institution they are entering.
We believe that the Global Leaders English Program provides a unique opportunity for students to experience life and education in at least two or three different countries. We believe that this provides an exceptional opportunity for a new generation of global leaders to be educated for the local or international workforce.